A U.S. Education is an investment
Getting a U.S. University/College education is an investment that will pay you back for a lifetime.  International Students who received a U.S. University/College education have better job and career opportunities, earn more money, and develop skills and knowledge that can never be taken away from them!
Sometimes the toughest part of planning is just figuring out where you should start. GET ADMITTED® will help you to select a U.S. University/College education and career track that best match your skills, needs and preferences. Learn about all your options and how you can achieve them!
Selecting the right U.S. University / College
Selecting the right U.S. University/College – Just what exactly, does that mean?
Selecting a University/College is not only about choosing where you are going to spend the next two to four years of your life.  It is about deciding where you want your life to head and what University/College academic programs can best help you to reach your dreams and goals!
Part of the challenge is trying to decide what direction you want your life to take.  Don't worry, you do not have to know exactly what career you want to pursue for the rest of your life – at least not right at this very moment!  Many students are seeking their career paths when they first begin looking for a University/College, or may change their minds after new learning or life experiences. What does help is if you have some ideas about what your likes and dislikes are and what you would like to see in your future.
Now, let's talk a little about your making application to attend a U.S. University/College.  Applying to Universities/Colleges when you are from another country can invoke a number of feelings and emotions for an International Student including excitement, stress, anxiety, frustration, uncertainty, concern, and impatience, while being both challenging and rewarding.  These are just a few we know International Students have experienced in their Admission's Journey.
U.S. University/College admissions can be very competitive, especially for International Students.  The U.S. admission process is typically very different from what you are probably used to in your own country.  There is good news!  There are over 3,500 accredited Universities/Colleges that you can make application for admission!  We will help you find one that is right for you!

Keys to Successful U.S. University / College Admission
One of the keys to your successful U.S. University/College admission experience lies in the careful and timely completion and execution of any and all critical required steps throughout the entire admission process. 
It is essential that you spend the necessary time to select a University/College that will best correspond with your interests, needs, resources and requirements, and offers the academic program characteristics that are important to you.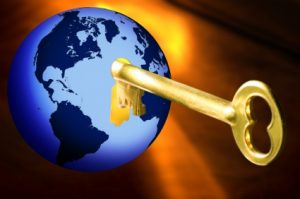 The following are some of the factors you may want to consider when selecting a school and are not in any particular order as each student's individual interests and needs are different!
Field of Study. What field or fields of study interests you?
Type of Institution. Is it a public or private institution?  Is it a two-year Community College, Four-Year Liberal Arts College, University, or Graduate Institution?  All important factors, depending upon your own needs and goals.
Enrollment Size. How many students are enrolled in the programs in which you are interested?
Location. In what region of the United States, state, city or town are you interested or wish to be close and why?
Student Activities. Are there organizations, sports programs, cultural, social or other activities that interest you?
Test Requirements. Is the TOEFL required, and if so, what is the minimum score that will be accepted?  Is the SAT, SATII or ACT, GRE or GMAT required and what are the minimum scores that will be accepted?
Cost of Attending. What is the estimated yearly International Student cost for tuition, fees, housing and expenses?
Conditional Admission. Will your institution accept you conditionally while you are in the process of satisfying their English proficiency requirements?
Institution Deadlines.  When must your applications and accompanying materials be completed and received by the institution?
Please feel free to email us at info@getadmitted.us or call us at 1 +(612) 532-4438. We are happy to discuss with you (in English or Spanish) how we can assist you to significantly increase your chances of admission acceptance to U.S. Universities and Colleges!